Have you ever asked yourself…
Can I change my life, myself, my

outlook
?

What about my style, my passion? Can I be more positive,

fearless

and

happy

?
There is only ONE answer: Yes,

YOU

can change.
Does this sound like you?
You yearn for a life changing experience that will open your eyes to what's possible in your life
You know that you're meant for greater happiness and something better
You need to step out of your current environment and into a place that will inspire you to find your purpose
You are done with living the same old ordinary life
You want to meet new, like minded people on the same journey as yourself . . . your tribe!
You crave a new adventure of self discovery
You feel called to change the things that are holding you back from living life on your terms
If that sounds like you, then our ONE LIFE Escapes were created with YOU in mind…
The Venue
Beautiful Sotogrande in southern Spain - the place where your hosts Andy and Jules have made their new life.
Oceans, beaches, mountains and rivers, sunny days, sea breezes and warm evenings, starry skies like you've never seen.
Sotogrande is famous for its superb yachting marina, first class golf courses and international polo tournaments and of course the restaurants and boutiques that line the water's edge.
You'll find sandy beaches, rolling hills, cork forests and breathtaking views to the Mediterranean and across to North Africa.
If you ever need a place to escape, this is it.
You'll NEVER want to leave…
The Itinerary
This is the start of your journey to your new life. Get ready to clear out the past, create a new life vision, and make it happen!
3 life-changing days together with coaching sessions, plenty of lively discussions and of course LOADS of fun...
Arrival Day
Time to disconnect from the 'Always On' world
When you arrive in Sotogrande, you'll begin to unwind.
It's time to kick off your shoes, walk along the beach and dip your toes in the glistening Mediterranean.
Put the phone on Airplane Mode (or even better, leave it in your room) and take in the sights, sounds and smells of this beautiful place.
Forget for a while the place you've just left, and immerse yourself in this stunning location.
Breathe it all in and get ready to join your new tribe.
In the evening the group meets for arrival drinks and tapas where Andy & Jules will take you through the coming day's coaching and available activities.
Day 1 - Clearing Out the Past
In this first session, you'll identify and let go of everything that doesn't serve you. You're leaving all past decisions behind and clearing the way for your new ONE LIFE Plan.
By the end of day one, you'll be clear on what needs to change in your life as you crush the confusion and overwhelm that's holding you back.
Day 2 - Creating your ONE LIFE PLAN
Day 2 will focus on creating your new ONE LIFE PLAN - a clear vision of your new future. You'll identify what you truly want in your new life, and we'll guide you in creating a compelling vision that aligns with your values and goals.
Then, with a timeline in place, you'll be empowered to take meaningful steps towards making your vision a reality. This day will be dedicated to helping you clarify your aspirations, set achievable goals, and create a roadmap for the life you want to live.
You're on your way, baby 🙌
Day 3 - Making it Happen
In this power session, we'll focus on creating an unstoppable mindset that empowers you to take control of your life. You'll learn practical strategies to crush self-limiting beliefs that may hold you back, allowing you to break free from limitations and unleash your full potential.
You'll gain practical tools to take back control of your life and take inspired action towards your goals while building a supportive network of like-minded individuals who cheer you on and help you stay accountable.
Get ready to cultivate an unwavering mindset, overcome obstacles, and step into your limitless potential!
Daily Freestyle Drop-in Coaching Sessions
At ONE LIFE, we believe in living life on your own terms.
That's why we offer freestyle drop-in coaching sessions with Andy & Jules every afternoon* from 3 pm to 6 pm.
You have the flexibility to choose how you want to spend your afternoon - whether it's brainstorming or coaching with us, taking time for reflection, or indulging in exciting activities in Sotogrande. You're in control of your own experience.
You might find us on the beach or in a café along the marina. We'll let you know each day where we'll be, so you can join us and continue the conversation if you wish.
It's all about enjoying the freedom and flexibility to shape your own coaching journey at ONE LIFE.
*Not included on Day 4 (optional) as that's a full day workshop 😊
OPTIONAL Day 4:
Online Business MASTERCLASS
Unlock the full potential of your entrepreneurial dreams with an optional 4th day here in Sotogrande.
If having an online business is part of your ONE LIFE PLAN, stay on another day for The Online Business Masterclass led by Andy, a seasoned entrepreneur with 20 years of business experience and a certified Kajabi expert.
This exclusive session offers Andy's real-world insights and proven strategies for creating and managing a successful online business.
From brainstorming the right business for you, to mapping out your entire online venture using the power of Artificial Intelligence (AI), you'll gain invaluable knowledge and tools to set yourself up for success.
Session 1: Brainstorm Your Biz
We'll look at turning your passion and experience into a thriving online business.
This will be a lively session with lots of ideas coming up and lightbulbs going off around the table.
Session 2: How to create your Online Biz using the power of AI
Andy will show you how to harness the power of Artificial Intelligence to map out your entire online business.
He'll also take you behind the scenes of his own online businesses built on Kajabi.
You'll leave with clarity and a clear plan for getting your own thriving online business off the ground 🙌
See the prices section below.
The Benefits
In this stunning, never-to-be-forogtten location, you're going to be inspired to think differently as we work towards finding your true purpose and ultimate happiness in life.
What if you had the SPACE you need to identify the things you no longer want in your life?


And what if you discovered the REAL purpose of your life and what will truly make you happy?


How about being part of a group who are willing to generously share and help you find your true direction?


And what if you could get real support from coaches and people who actually care about you and your journey?


What if you had guided sessions that will help you create a step-by-step plan to change things you don't want for things you DO want?


And on top of that, what if you met new lifelong friends who totally get it and are on the same journey as you, your new tribe in your new life?
Would THAT be worth coming to Spain for?
Absolutely!
But the journey doesn't begin in Spain: Before you even step foot on the plane, you'll start to meet your new friends in our private Online Group. There'll be no nerves when you arrive at this incredible Escape, it'll feel more like reuniting with old friends.
You'll have a 1-2-1 Call with Andy who's one of your hosts, he'll ensure you're fully prepared for this amazing experience.
There will be a pre-Escape Group Call which will allow you to share what you're looking forward to most in your journey.
By the end of the Escape, you'll have total clarity on your purpose and the things you need to change to create your most happy and fulfilled life ever.
You'll be part of a group of like minded people on the same journey as you.
Are you ready to join the ONE LIFERS?
The Prices
We know you want to make your budget go as far as possible, so we've designed the ONE LIFE ESCAPE so you can decide where you stay and what you do outside of the coaching.


What's included:
3 life-changing days together with coaching sessions, plenty of lively discussions and of course LOADS of fun
Daily Freestyle Drop-in Coaching Sessions
Pre-Escape Facebook Group
Pre-Escape 1-2-1 call with your host Andy
Pre-Escape Group Coaching Call to meet your new tribe
All the worksheets, templates and planners you'll need to design your ONE LIFE Plan
Arrival tapas and drinks
Tea, coffee and water throughout the coaching sessions
Celebration drinks and tapas at the end of the 3 days 🙌


3 Day ONE LIFE ESCAPE
$997 (USD) per person
Optional 4th Day:
Online Business MASTERCLASS
$497 (USD) per person
Experiences around Soto
Sotogrande is so diverse and the experiences on offer are almost endless…
Whether you choose to spend your downtime at the beach, walking in the beautiful hills, browsing the markets and shops, whale and dolphin spotting, or doing something more active like kite surfing or horse riding, it's all here for you to choose.
And why not stay on in Spain after the Escape and take in even more of what this stunning country has to offer?
Our local activity partners include:
In conjunction with our partners, we'll help you with any bookings you'd like to make.
Activities are seasonal and weather permitting - we can advise the best options.
Local Activities:
Take advantage of all the incredible experiences on offer in Sotogrande:
* Efoil Fliteboarding
* Paddle Boarding
* Sub Blue
* MoJet (electric surfboard)
* Electric Scooter
* OneWheel
* Horse Riding
* Padel Tennis (lessons available)
* Tennis (lessons available)
* Golf (lessons available)
* Polo (seasonal)
* Guided MTB tours
* Hit the local Tapas Trail
* Off-road Segway
* Fishing
* Yacht/Boat Charter
* Beach Yoga (Seasonal)
* Jet ski
* Meditation
* Massage
Flight Options
The best options for Sotogrande are to arrive into Gibraltar or Malaga Airport.
You'll need to arrive the night before our first day so please give yourself plenty of time.
Malaga: On average, and traffic depending, private transport time (taxi etc) is around 1h 15 mins.
Gibraltar: Driving time from Gibraltar Airport to Sotogrande is approx 20 minutes. Remember to leave time to cross the border into Spain which can get busy. We would recommend you arrange transport (we can help with this) from the Spanish side, so that you can walk across the border when you arrive in Gibraltar.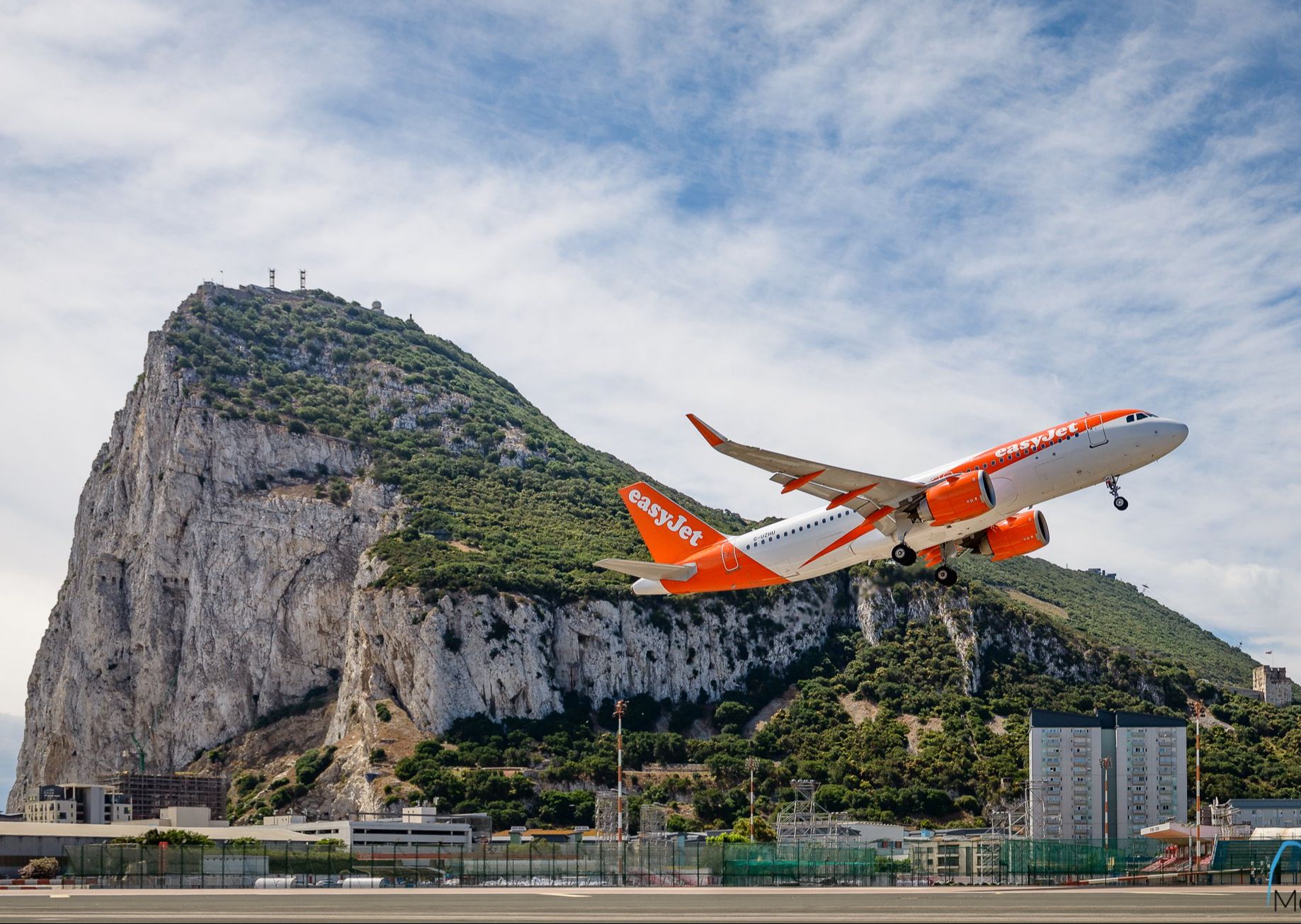 Accommodation

Options
Choose the best option for you and your budget, from Airbnb's to local hotels, there's something for everyone.
Airbnb
A great option if you want your own space or maybe share with another one of your group.
Search: 'Sotogrande' at www.airbnb.com and look for accommodation around the Marina which will allow you to walk to our meeting points.
MIM Hotel Sotogrande
Boutique hotel located in the heart of the Sotogrande Marina and with breath-taking views towards the Mediterranean Sea, Gibraltar and Morocco.
So Sotogrande
5-Star Luxury at one of the best resorts in the area. You'll need a car or taxi to and from the hotel to our meeting points.
Hotel Encinar de Sotogrande
The establishment has a fantastic garden with a swimming pool (seasonally open), terrace and paddle tennis courts. You'll need a car or taxi to and from the hotel to our meeting points.
🚨 IMPORTANT BIT: Before booking your hotel, please contact us to find out about any preferential booking rates - because every little helps 😊
How to Book:
3 Day ONE LIFE ESCAPE
$997 (USD) per person
Optional 4th Day:
Online Business MASTERCLASS
$497 (USD) per person


Itinerary:
Arrival day & Reception
Day 1
Day 2
Day 3
Optional 4th Day:
Online Business MASTERCLASS


Booking:
Decide whether you're booking the 3 Day or 4 Day option
Choose your dates below and click on the 'Select Dates' button
Follow the Secure Checkout process
You'll be sent a receipt, confirmation and next steps email
Once you've registered, jump straight on to booking your flights and accommodation. #exciting
Our Cancellation Policy:
Any cancellation made up to 90 days before the Escape will result in a loss of 50% of the price. Any cancellation made before 30 days before the Escape will result in a total loss of funds.
Should you have to cancel, we will endeavour to offer you alternative dates on future ESCAPES.
Trip cancellation insurance is always recommended whenever making travel plans - please ensure you have full cover before travelling.


Need more help?
If you're still undecided if our ONE LIFE ESCAPE's are for you, or if you need help with your registration, book a call with us and we'll help you out.
It's totally free of charge, we're on hand to give you all the guidance you need.
Email us to arrange a call: [email protected]
Autumn 2023 Escape Dates
ESCAPES are limited to 10 people and they fill up FAST



Book your dates now to secure your place...
29th Sep - 2nd Oct
29th Sep: Arrival & Reception
30th Sep: Session 1
1st Oct: Session 2
2nd Oct: Session 3
3rd Oct: Optional Online Business Masterclass
Book Now
12th Oct - 15th Oct
12th Oct: Arrival & Reception
13th Oct: Session 1
14th Oct: Session 2
15th Oct: Session 3
16th Oct: Optional Online Business Masterclass
Book Now
2nd Nov - 5th Nov
2nd Nov: Arrival & Reception
3rd Nov: Session 1
4th Nov: Session 2
5th Nov: Session 3
6th Nov: Optional Online Business Masterclass
Book Now
Are ONE LIFE ESCAPES for You?
Have you ever felt like something is missing in your life? Like no matter how hard you try, you always feel like there's something more out there for you?
If so, then our ONE LIFE ESCAPES are definitely for you.
We'll help you tune out the world around you and give you the clarity you need to discover your real purpose.
This incredible experience of self-discovery will help you do just that. With interactive lessons for your mind, body, and soul, you'll learn how to disconnect from all the noise around you and re-connect with the incredible person you are inside.
You'll leave with real clarity on your purpose and a clear plan on what you need to change to create a fulfilled and happy life.
About Andy
Coach, Speaker and Author

Sometimes it takes a huge wake up call to tell us that we're wasting our life . . .
Mine was as I held my mum's hand as she finally slipped away having been ravaged by cancer for 8 years.
A week later I was sitting back at my desk in my humdrum job, enduring the same old routine, office politics and BS, and I thought, "What the hell am I doing?"
It was right then that I made the decision to bail out and do all the things in life that I'd promised myself (and my mum).
That was 20 years ago…
Since then I've travelled the world, built my own coaching businesses, met the most amazing people and had incredible adventures.
And you know the most important thing I learned from all of this? It's more than possible for any of us to change our lives.
Nobody should settle for an unfulfilled life, but through pressure and world events, we imprison ourselves in our own 4 walls, and before we know it, time is running out.
I created ONE LIFE to help others find their true purpose and live life the way they want on this precious planet of ours.
Come and join us and let me show you the way…
Andy 🙌
The lovely Jules
ESCAPE Co-ordinator
Having spent most of my working life in the corporate sector, I hit massive burnout in 2020.
With my blood pressure through the roof, the doctor told me that if I didn't make huge changes I was on track for a heart attack or stroke.
I was living for the weekends and 4 weeks of annual leave each year. I had no purpose and I was simply stumbling through life trying to hang on…
But I couldn't go on any longer, so at the end of 2020 I gave in my notice, we packed up our things and moved to a new life in Spain and I've never looked back.
My only regret? I should have done it years ago when Andy was asking me too.
But back then I was scared out of my brains to leave the corporate life and illusion of 'safety'.
I also didn't believe that a life like this was possible for me, but you know what? All of those doubts and fears were just paper tigers and my life now is beyond my wildest dreams.
So come and join us here in Spain or online and let us show you just how amazing YOUR life can be when you find your true purpose.
Jules 😘
Frequently Asked Questions
What is the ONE LIFE ESCAPE?
Where are the ESCAPES held?
Are my results guaranteed?
Can I share with a friend?
How can I secure my place?
What happens if I cancel after I've paid?