Welcome to the ultimate Padel Playground.
Wave goodbye to the endless hassles of booking courts or the frustration of elusive instructors. Forget about joining those never-ending waiting lists.
Instead, picture yourself perfecting your Padel on some of Spain's finest courts, nestled in the sun-drenched haven of Sotogrande.
Dive into a world where every detail is tailored for your Padel passion, ensuring your every moment on the court is nothing short of extraordinary. Welcome to the ultimate Padel Experience
For those looking to up their game.
For avid Padel enthusiasts and those with a burning passion for the game, our program will help you refine your existing skills and introduce you to advanced techniques.
Our coaches will help you dive deeper, challenge yourself, and rediscover the game you love from a fresh perspective, all while enjoying the stunning Spanish backdrop of Sotogrande.
Your Experience Includes:
Top Class Coaching Sessions: Engage in 4 targeted coaching sessions across four days, pinpointing and refining your skills, culminating in an inter-group competition on the fourth day.
Hassle-Free Transportation: Transit to the courts for every session.
Padel Equipment: Padel racquets and balls are available if required.
Cheers to Improvement: Best of the best award and complimentary drinks on the final evening.
New to Padel? Embrace a social and thrilling sport.
A Fusion of Bests
Padel is an exhilarating blend of tennis and squash. It captures the pace of tennis with the close-quarters strategy of squash, creating a sport that's both fun and challenging.
A Great Social Game
Padel is traditionally played in doubles, fostering camaraderie and team spirit. The courts' design encourages frequent exchanges, ensuring you're always in the action and connecting with your partner and opponents.
Beginner-Friendly Nature
With a smaller court and solid walls to play off, beginners can quickly adapt, feel accomplished, and have fun. It's a game where even novices can rally and enjoy the thrill of the sport.
Physical and Tactical
Padel offers a full-body workout, enhancing stamina, agility, and coordination. Simultaneously, it hones your strategic thinking as every shot counts.
No Gear? No Problem
If you're new and don't have equipment, don't fret! We'll provide you with Padel racquets for your entire stay, ensuring you have everything you need to dive into the action.
The venue.
Beautiful Sotogrande in southern Spain.
World-class Padel Courts, oceans, beaches, mountains and rivers, sunny days, sea breezes and warm evenings, starry skies like you've never seen.
Sotogrande is also famous for its superb yachting marina, first class golf courses and international polo tournaments and of course the restaurants and boutiques that line the water's edge.
You'll find sandy beaches, rolling hills, cork forests and breathtaking views to the Mediterranean and across to North Africa.
Padel Experience 
benefits.
Expert Coaching: Elevate your Padel skills with guidance from our professional coaches, ensuring you gain both confidence and competence on the court.
Exquisite Location: Play amidst the stunning backdrop of Sotogrande, an area known for its unparalleled beauty, pristine beaches, and vibrant marina.
Personalised Experience: With a maximum of 8 participants, receive personalised attention and tailored coaching, optimising your learning.
Networking and Community: Bond with fellow Padel enthusiasts, creating connections and memories that extend beyond the court.
Hassle-Free Logistics: From seamless transportation between the hotel and courts to equipment provision, we've got everything covered, letting you focus solely on your game.
Diverse Skill Levels: Whether you're a seasoned player or a newbie, our program is meticulously crafted to cater to all proficiency levels, ensuring everyone leaves with a richer understanding of the game.
Example itinerary.
Morning:
Transfer pick up at your hotel

60-minute Group Padel Coaching Session for 4 people per instructor

Refreshment Break

60-minute Group Padel Match

Return transfer to your hotel

 
Afternoon:
Free Time: Relax or explore Sotogrande


Early Evening:
Transfer pick up at your hotel

90-minute Group Padel Match

Return Transfer to your hotel
What's included.
Pre-trip Facebook Group: We'll get to know each other even before the off. Ask questions about the venue, surrounding areas, and where to eat.
Professional Coaching: Dive deep into four intensive coaching sessions led by expert Padel instructors, tailored to fit your skill level and goals.
Scheduled Padel Matches: Engage in four specially arranged Padel matches, letting you put your newfound skills to the test and enjoy the thrill of the game.
Seamless Transportation: Convenience is key. We ensure smooth transfers from the Hotel to the world-class Padel courts of La Reserva and back.
Equipment: Don't worry if you don't have your own gear; we provide Padel racquets and balls throughout your stay if needed.
Refreshments: Tea, coffee and water throughout the coaching sessions
Cheers to that: Celebration drinks and at the end of the four days
Group Packages & Prices:
Single Group: For a tight-knit experience, gather a group of 4 people for £2,600 (£650 each).
Double Group: Looking for a more extensive social experience? Book for two groups of 4, totalling 8 participants, for £4,800 (£600 each).
NOTE: Please ensure your group is of a similar Padel playing standard, as the coaching will be in group format.
Click to see the next available dates
Turn it into the holiday of a lifetime.
Why not extend your trip and immerse yourself in the myriad of experiences that this coastal gem presents? From its beaches and beautiful marina, to the lush golf greens and vibrant local culture, Sotogrande invites you to make your Padel trip an unforgettable Spanish escapade.
Experiences around Soto.
Sotogrande is so diverse and the experiences on offer are almost endless.
Whether you choose to spend your downtime at the beach, walking in the beautiful hills, browsing the shops or doing something more active like kite surfing or horse riding, it's all here for you to choose.
And why not stay on in Spain after the Padel Experience and take in even more of what this stunning country has to offer?
Our local activity partners include:
In conjunction with our partners, we'll help you with any bookings you'd like to make.
Activities are seasonal and weather permitting - we can advise the best options.
Local Activities.
Take advantage of all the incredible experiences on offer in Sotogrande:
* Efoil Fliteboarding
* Paddle Boarding
* Sub Blue
* MoJet (electric surfboard)
* Electric Scooter
* OneWheel
* Horse Riding
* Tennis (lessons available)
* Golf (lessons available)
* Polo (seasonal)
* Guided MTB tours
* Off-road Segway
* Fishing
* Yacht/Boat Charter
* Beach Yoga (Seasonal)
* Jet ski
* Meditation
* Massage
Flight Options
The best options for Sotogrande are to arrive into Gibraltar or Malaga Airport.
You'll need to arrive the night before our first day so please give yourself plenty of time.
Malaga: On average, and traffic depending, private transport time (taxi etc) is around 1h 15 mins.
Gibraltar: Driving time from Gibraltar Airport to Sotogrande is approx 20 minutes. Remember to leave time to cross the border into Spain which can get busy. We would recommend you arrange transport (we can help with this) from the Spanish side, so that you can walk across the border when you arrive in Gibraltar.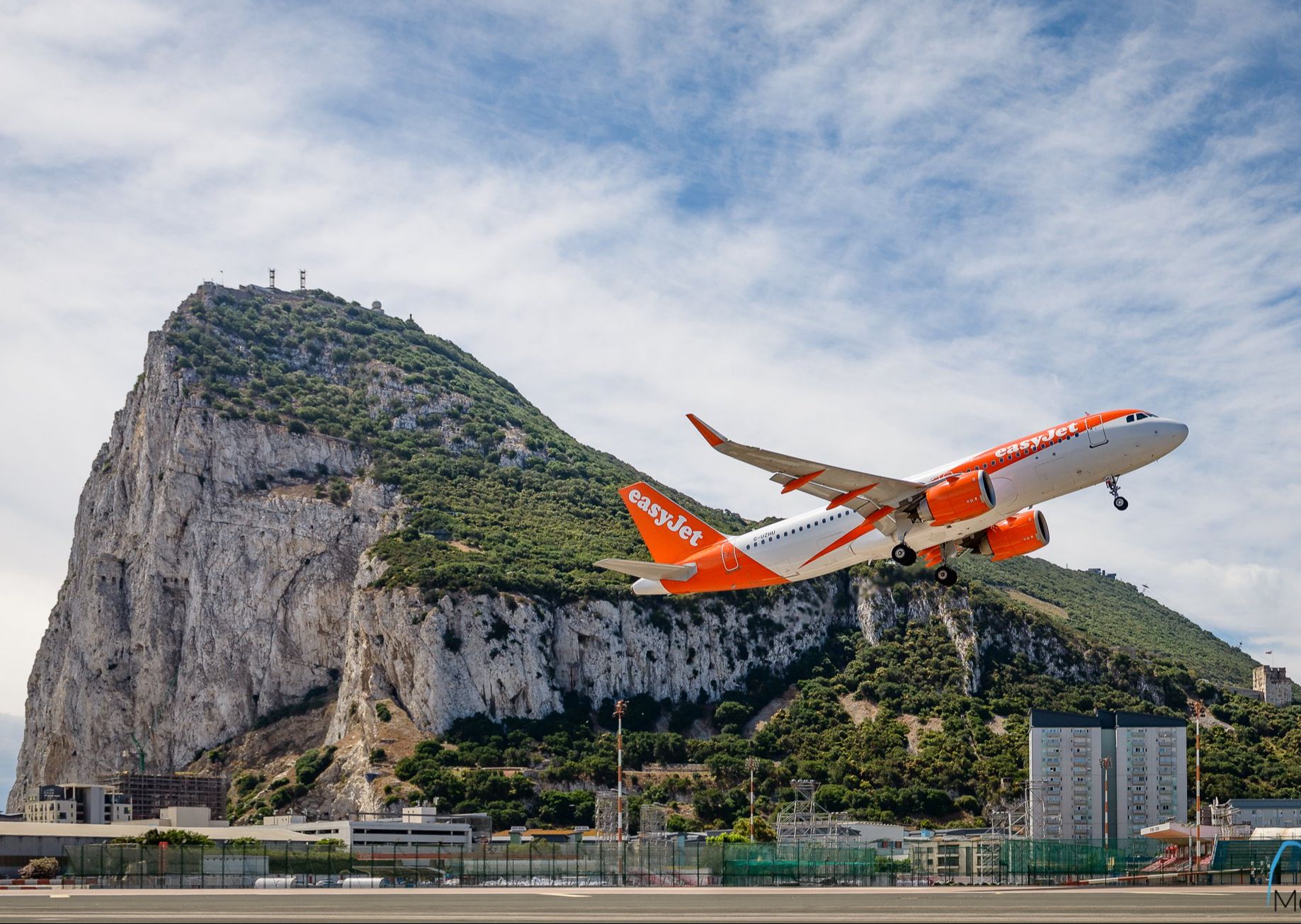 Accommodation

 Options
Choose the best option for you and your budget, from Airbnb's to local hotels, there's something for everyone.
Airbnb
A great option if you want your own space or maybe share with your group. Search: 'Sotogrande' at www.airbnb.com and look for accommodation around the Marina.
MIM Hotel Sotogrande
Boutique hotel located in the heart of the Sotogrande Marina and with breath-taking views towards the Mediterranean Sea, Gibraltar and Morocco. (Only open during summer months, please check availability.)
So Sotogrande
5-Star Luxury at one of the best resorts in the area. You'll need a car or taxi to and from the marina and surrounding area if you want to venture out during your downtime.
Hotel Encinar de Sotogrande
The establishment has a fantastic garden with a swimming pool (seasonally open), terrace and paddle tennis court. You'll need a car or taxi to and from the marina and surrounding area if you want to venture out during your downtime.
NOTE: This hotel has its own Padel Court, so it's perfect for keeping up the practice!  
🚨 IMPORTANT BIT: Before booking your hotel, please contact us to find out about any preferential booking rates - because every little helps 😊
How to Book.
Embark on an unforgettable Padel journey with your friends or colleagues in the scenic heart of Sotogrande. Here's how you can secure your spot:
Group Packages:
Single Group: For a tight-knit experience, gather a group of 4 people for £2,600 (£650 each)


Double Group: Looking for a more extensive social experience? Book for two groups of 4, totalling 8 participants, for £4,800 (£600 each)
NOTE: Please ensure your group is of a similar Padel playing standard, as the coaching will be in group format.
Secure Payment Options: Navigate to our secure checkout. For your convenience and security, we accept payments via credit card or PayPal.
Don't Hesitate: Our slots are coveted and fill up rapidly, given the exclusivity and the unique nature of the experience.
Book today to ensure you don't miss out on your preferred dates.
Our Cancellation Policy.
Any cancellation made up to 90 days before the Experience will result in a loss of 50% of the price. Any cancellation made before 30 days before the Experience will result in a total loss of funds.


Should you have to cancel, we will endeavour to offer you alternative dates on future Experiences.


Trip cancellation insurance is always recommended whenever making travel plans - please ensure you have full cover before travelling.



INCLEMENT WEATHER: In the event of weather conditions that make it unsuitable or unsafe to play outdoors, we will endeavour to find alternative indoor courts for the scheduled sessions. Please note that indoor court availability is subject to various factors beyond our control and therefore cannot be guaranteed. If we are unable to secure an indoor court for the session, the cost of the affected sessions will be refunded to participants.
Need more help?
If you need help with your registration, book a call with us and we'll help you out.
We're on hand to give you all the guidance you need, so please email us to arrange a call: [email protected]
30th Oct - 2nd Nov
6th Nov - 9th Nov
13th Nov - 16th Nov
20th Nov - 23rd Nov
27th Nov - 30th Nov
4th Dec - 7th Dec
15th Jan - 18th Jan
22nd Jan  - 25th Jan
29th Jan - 1st Feb
5th Feb - 8th Feb
12th Feb - 15th Feb
26th Feb - 29th Feb
Places are filling up FAST!



Book now to secure your place:
More dates or bespoke packages available on request.
Please contact us to discuss your preferred dates or options and we'll do our best to accommodate you.
Need More Information Before Booking?
We understand that you might have more questions or need further clarification about the experience. If you're on the fence or just need a few more details, don't hesitate to reach out.
Book a free call with your host, Andy Brown, to discuss any inquiries or to get a better feel for what's in store in this incredible experience.
Email: [email protected]