Are you ready to take control of your life and create the future you've always dreamed of?
Our personalised 1-2-1 life coaching is designed to help you fast-track your journey to your best life.
You'll gain clarity, direction, and actionable strategies to overcome challenges, unlock your full potential, and achieve lasting change.
Start today and experience the transformative power of personalised coaching as you step into a life of purpose, fulfilment, and success.
Together, we'll focus on:
Discovering your true direction and purpose
Uncovering the things you need to change in your life
Identifying your core values
Establishing healthy boundaries
Boosting your confidence
Developing an unstoppable mindset
Please don't settle for mediocrity; invest in yourself and create the life you deserve with our 1-2-1 life coaching.
Read on to discover the best Life Coaching package for you...
Clarity Life Coaching (1 hour)
A personalised and structured session designed to crush your confusion, and provide clarity and direction on your next steps in life.
The benefits of a Clarity Hour:
Spot and breakdown the roadblocks in your life
Identify limiting beliefs that are holding you back
Create a roadmap to achieve your goals
Accountability follow-up
100% Money Back Guarantee
How it works:
Pre-call Discovery Questionnaire

1 x 60 minute Zoom call

Step-by-step action plan with

accountability
Price: $179
BOOK NOW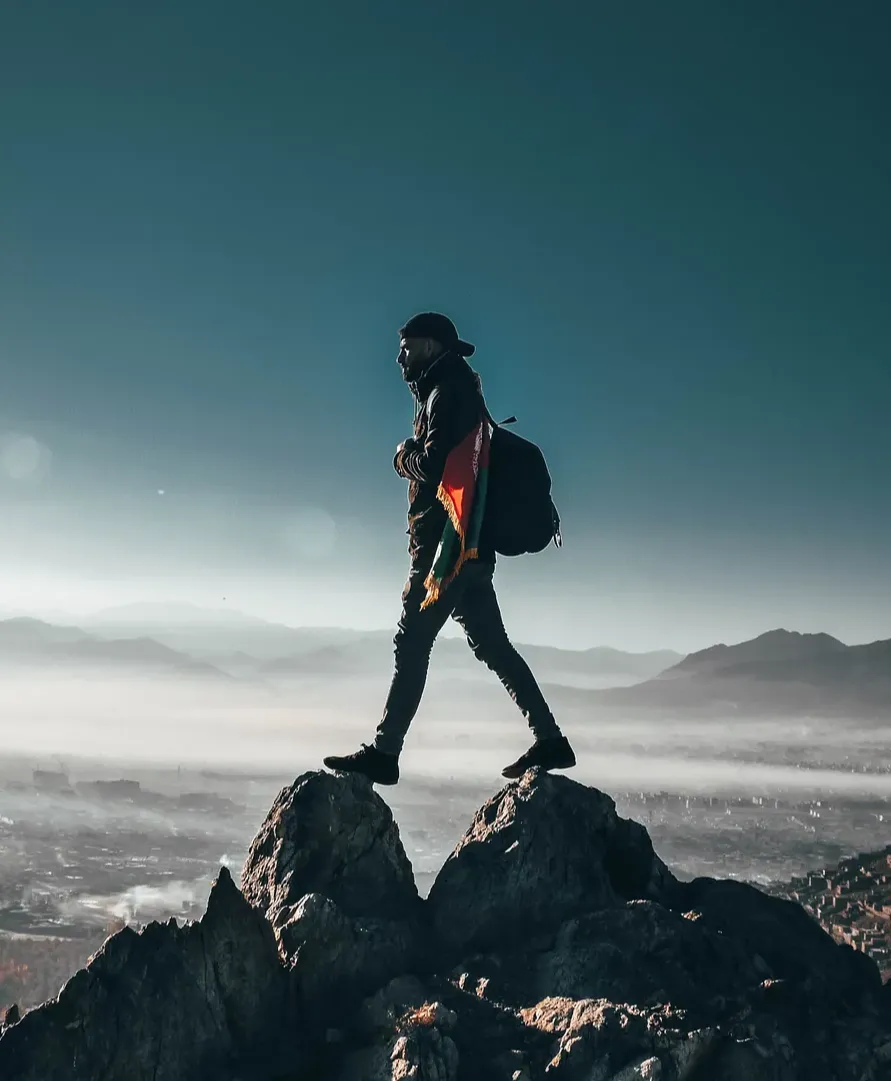 Life Coaching: 3 x 1 Hour Sessions
This 3-session life coaching package will help you gain clarity, set goals, and take action towards achieving your best life.
In this package, we'll work on:
Discovering and aligning with your core values, beliefs, and motivations to drive meaningful change
Identifying and overcoming obstacles or limiting beliefs that have been holding you back from reaching your full potential
Developing a clear and actionable plan to make progress towards your goals, creating a roadmap for success
Through our sessions, I'll provide all of the support and guidance you need.
By the end of the 3 hours, you will have clear direction and the tools and strategies you need to continue growing and thriving in all areas of your life.
3 x 1 Hour Sessions (must be taken within 3 months)
Price: $479
BOOK NOW
Life Coaching in Spain
(2 or 3 day package)
Join us for 2 or 3 days of life coaching in beautiful Spain.
Take a break from the always-on culture and give yourself the space to discover what you really want in life.
Our program includes: workshops and one-on-one coaching sessions to help you gain clarity and direction.
Plus, you'll have plenty of time to relax and recharge in the stunning surroundings.
Life Coaching in Spain:
1:2:1 Coaching in Sotogrande
Choose a 2 or 3 day coaching package
Accountability follow-up
100% Money Back Guarantee
Prices start from $997
Book a Free Discovery Call to find out if Life Coaching in Spain is for you...
Book a FREE Discovery Call
About Andy
The 'Clarity' Coach



I'm on a mission to help you live your best, happiest and most fulfilled life ever.
For over 20 years, I've been helping people discover what they truly want from life - and how to make it happen.
I know what it's like to be lost when things around you don't feel right, and you KNOW there's something better out there.
It wasn't until I discovered my true purpose of helping others achieve and live their best life that everything fell into place for me.
Now I want to help YOU do the same - because life really is too short to be unhappy.
My 1-2-1 Coaching will give you absolute clarity on your purpose and a clear plan on what you need to change to create a fulfilled and happy life.
All of my coaching is backed by a 100% Money Back Guarantee
I'll refund the entire amount or your coaching if you don't get maximum value from our sessions.
All I ask is that you show me that you've implemented the strategies and let me know why they didn't work.
How does that sound?
When you're with Andy you have the feeling anything is possible - and that pretty much sums up his approach to life and business, which is very compelling for those who follow him, want to work with him and want to learn from him.
Andy has very strong morals, he cannot stand injustice, and you can be sure if you have the privilege of working with him you'll always know he'll do the right thing by you.
He has extremely high standards when it comes to client service which I adore and having worked together on several projects now I am always impressed by his focus on going the extra mile for people.
One things for sure, Andy's mindset is off the charts when it comes to seeing what's possible, and then having the skillset and ability to make it all happen.
I'm honoured to call him my friend and look forward to working with him in the future.
Jenny Plant
Is ONE LIFE Coaching right for you?
Have you ever felt like something is missing in your life? Like no matter how hard you try, you always feel like there's more out there for you?
Ask yourself these questions:
Is my life in a rut right now?
Do I feel like something's missing from my life?
Am I sick of living the same day over and over again?
Do I want some adventure, inspiration and motivation in my life?
Do I want to become part of a group who are exciting and on the same wavelength as me?
Do I want to be happier?
If you answered yes to any of these questions, then ONE LIFE Coaching is definitely for you.
I'll help you tune out the noise of the world around you and give you the clarity you need to discover your real purpose to create a fulfilled and happy life.
You'll also become part of the ONE LIFE Community - your tribe of like minded people who totally 'get it' and who are also on a mission to create their best lives possible.