What if you could stop feeling trapped in a life you're not happy with, and instead live your days on our precious planet the way you want??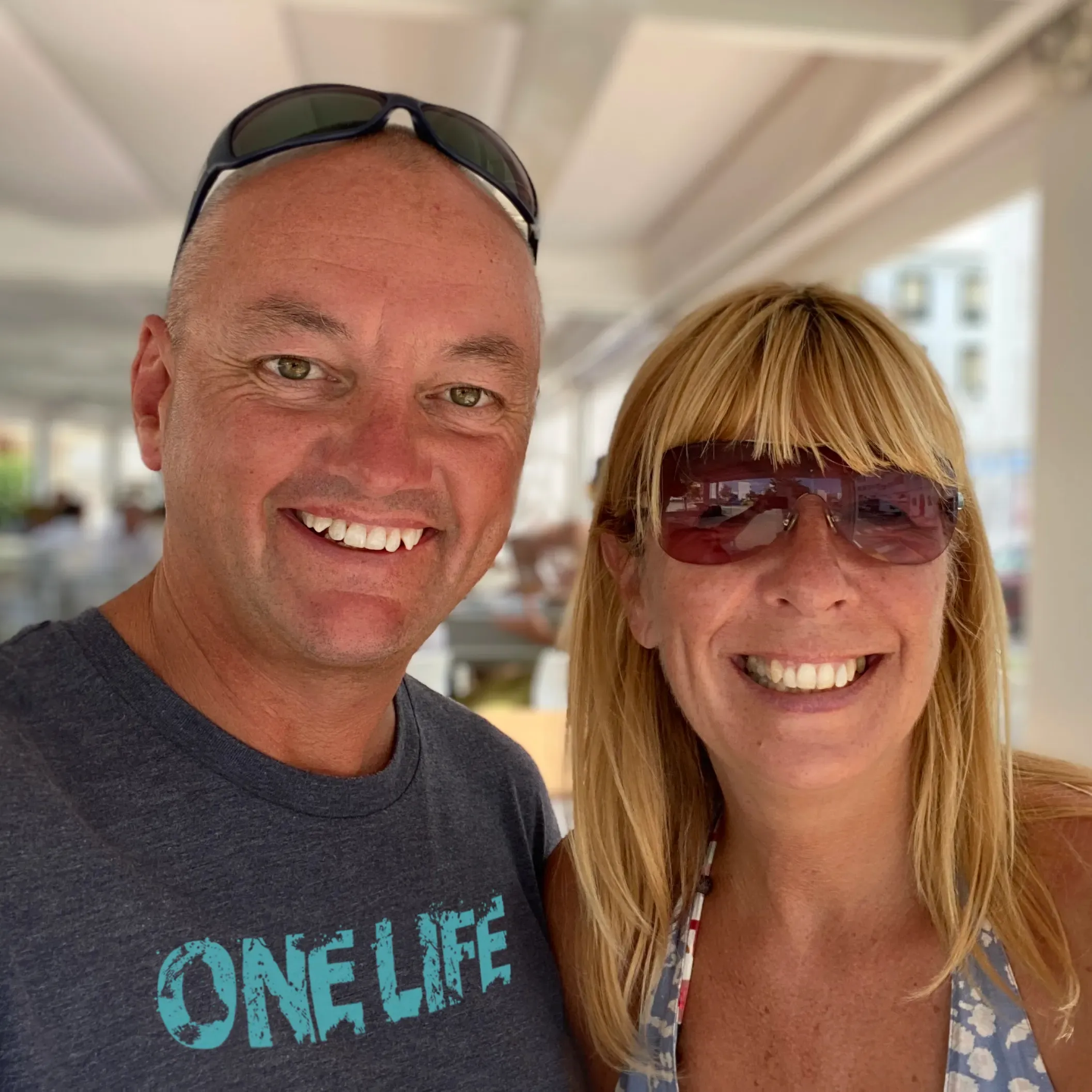 Hi there, we're Andy & Jules - the couple who help others discover their true purpose and live their best life ever...

We get it: It's a big deal to quit your "safe" life or even just to change up your daily routine so you can spend more time doing what you love (and less of what you don't!).
But we can promise you that ONE LIFE will help you stop feeling stuck, drained, and lost in life trying to fit the mold you or someone else created for you.
We'll show you how to get off the emotional rollercoaster that keeps you in disharmony and unrest, and begin to function as your authentic self so you can live the life you deserve.
Our Membership is only $9 a month and

your first 60 days are free!

Checkout what's included below
WHEN YOU JOIN THE ONE LIFE MEMBERSHIP...
You get everything you need to quickly find your purpose and make a new life plan - FAST!
YOU GET INSTANT ACCESS TO:
The ONE LIFE Blueprint - 3 bite-sized modules that provide you with our step-by-step strategy to get you real clarity on making your ONE LIFE plan


​All the worksheets that you need to create your ONE LIFE plan


WEEKLY LIVE Q&A with Andy & Jules


Access to the ONE LIFE INNER CIRCLE Facebook group for accountability, connection and support


Feedback on your ONE LIFE plan, worksheets and strategy in the Facebook group


Inspiration, Motivation and Support from our ONE LIFE HEROES guest speakers
We're going to share EXACTLY how we went from stressed, overwhelmed and burned out, to living our dream life in just 90 days.

You can take our experiences and apply them to make REAL change in your life.
And we'll be with you every step of the way...


Join the Waiting List
When you join the Membership, you also get the 4 Step Online Business Blueprint

If starting your own thriving online business is part of your ONE LIFE plan, we have all the tools to get you started with our 4 Step Mini Course, Worksheets and Templates...
4 Step Online Business Blueprint
20 years of Andy's business expertise, condensed down into 4 bite sized modules to help get you started on the road to a thriving online biz...
Step 1: Your 2 Magic Numbers - discover EXACTLY what you need to earn from your Online Biz to start living life on your terms.

Step 2: Turning your Passion into Profit - discover how to turn your passion or idea into a thriving online business.

Step 3: Creating a Super Simple Product - How to keep it simple, launch quick and get perfect later


Step 4: The Secrets to Scaling Your Biz - In this lesson I share the secret to getting maximum value (and revenue) from your customers


PLUS: Bonus Planners, Blueprint and Worksheets to help you accelerate your online biz success
And . . . you get these powerful Journals
SELF-CARE JOURNAL
127 page journal for prioritising your self care
MONEY ABUNDANCE JOURNAL
A journal for changing your mindset around money
369 GUIDED MANIFESTATION JOURNAL
To help you create 3 of your most desired manifestations in 99 days
Coming Soon!
Get your first 60 days free!
Jump on the Waiting List
No commitment, no credit card required, simply jump on the waiting list and we'll let you know when the doors are open.
We won't send spam. Unsubscribe at any time.
Is ONE LIFE right for you?

Maybe you're trapped in a life that you're not happy with and feel like you're putting your precious energy toward something that's not your dream (and yet you keep going because if not this, what else?)
You've been kicking around several ideas, but don't know which one is worth making a commitment to and which will truly light you up


You feel stuck in your current life but don't know what move to make next


The days are kind of okay, but you know something isn't quite right (read: you're not living your "purpose")



You daydream about doing only what you want to do, and having tons of space in your days to have a life filled with people and activities you love too!
In short: If you aren't excited to wake up every morning because you feel like you're not doing the work you were put on this planet to do, ONE LIFE is for you.
Ask yourself these questions:
Is my life in a rut right now?

Do I feel like something's missing from my life?

Am I sick of living the same day over and over again?

Do I want some adventure, inspiration and motivation in my life?

Do I want to become part of a group who are exciting and on the same wavelength as me?

Do I want to be happier?
If you answered yes to any of these questions, then ONE LIFE is definitely for you.
At the end of the day, life really is too short to be unhappy, so come and join us and create a life that's truly without limits 🙌
Andy & Jules


Join the Waiting List